LANS LLC was established in 1996 and it is currently one of the leading companies in Armenia that supplies computer hardware, and software and offers complex solutions in information and communication technologies.
LANS offers a wide range of services including consulting, technical support, supply and installation of equipment, and warranty and post warranty service. As well, we offer credit sales and extended warranty for all our supplies.
LANS is the first company in Armenia that received an ISO-9001:2015 certificate for assembly and technical support of computer and network equipment.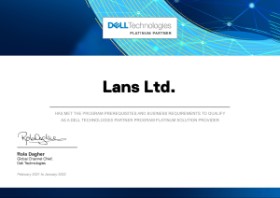 We offer to our clients the best solutions in all the spheres of our work: